Who we are
Wavecontrol is an engineering company, founded in 1997 and specialising in the measurement of electromagnetic fields. With a clearly international calling, our company has headquarters in Europe (Barcelona, Spain) and the United States (Rutherford, New Jersey). Our network of distributors operates in over 50 countries on five continents, and we have implemented ISO 9001 and ISO 17025 quality control systems for the ongoing improvement of processes, products and services.
WHAT WE DO
Our two main areas of activity are:
Safety in Electromagnetic Fields:
RF safety / EMF safety
With over 20 years' experience, we design and develop professional instruments for measurement, monitoring and evaluation of human exposure to electromagnetic fields. Our calibration laboratory (LabCal Wavecontrol) is ENAC accredited and recognised in most countries around the world through the ILAC network. All devices manufactured by Wavecontrol are delivered standard with ISO 17025 accredited individual calibration at no extra cost, as a further indication of our commitment to quality and reliable measurement.
Since we have our own R&D department, we seek the most
innovative solutions for our customers. In this sense, we are proud to offer the WaveMon, a personal monitor which incorporates all necessary functionalities for a correct and effective surveillance of electromagnetic fields exposure. Additionally, the SMP2 device, the most versatile and innovative field measurement device on the market, along with the MonitEM family of devices and the MonitEM-Lab version, all of which have special characteristics that make them unique. Likewise, our R&D department can respond to special needs. Do not hesitate to ask.
Test Systems
In Spain and Portugal, Wavecontrol supplies components, instruments and systems for regulated electric testing, for research and for production under all regulatory standards and in any area of business activity. We offer turnkey solutions and accessories for electromagnetic compatibility (EMC), electric safety, measurement of antennas, automatic wiring verification devices and shielding materials. With just a click you can enter the "Test Systems" section.
Go to test systems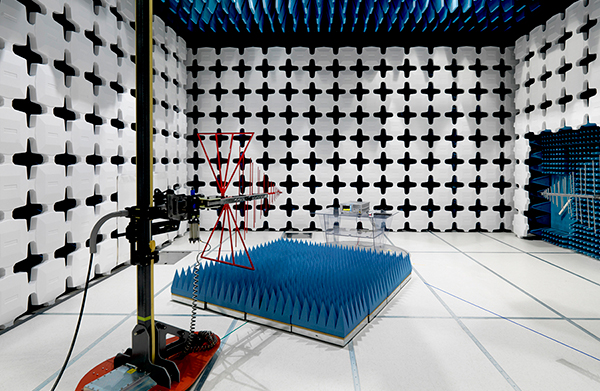 HOW WE WORK

We innovate, evolve and continually improve our products.

We optimise our operations to offer the best after-sales service.

We co-operate directly with our customers to meet their needs.

We keep an open mind to international diversity anywhere in the world.
We are driven by enthusiasm for the development of innovative technological products.
Eagerness to work with and help customers around the world.
Commitment to the quality of something well done.
And a clear desire to contribute to people's health and safety.
Wavecontrol is a company open to diversity, where there is no room for any sort of discrimination whatsoever, whether for gender, religion, origin, etc. We value people solely for their contribution, involvement in the shared undertaking and participation in the familiar work surroundings that we wish to establish and maintain. We are joined together by camaraderie and mutual respect, which give us the group strength to address the challenges that we face.
We transmit that same atmosphere and commitment to our partners around the world, pursuing long-term relationships based on trust.
We strongly believe in R&D and are committed to the continuous development of high-quality professional products. Our R&D projects are supported by the European Union and other international bodies.
The Centre for the Development of Industrial Technology (CDTI) and the European Union ERDF funds have financed the ONIRIS project (Optimised Analysis for Non-Ionising Radiation). This project has been carried out in Barcelona between May 2015 and August 2019, with a total budget of 713,769.00 euros.